About Me
Hi! I am Bargav. I develop websites and help organizations establish their digital presence. I like sharing knowledge and inspirations, and having deep conversations with people.
Interests | Philosophy | Technical | Contact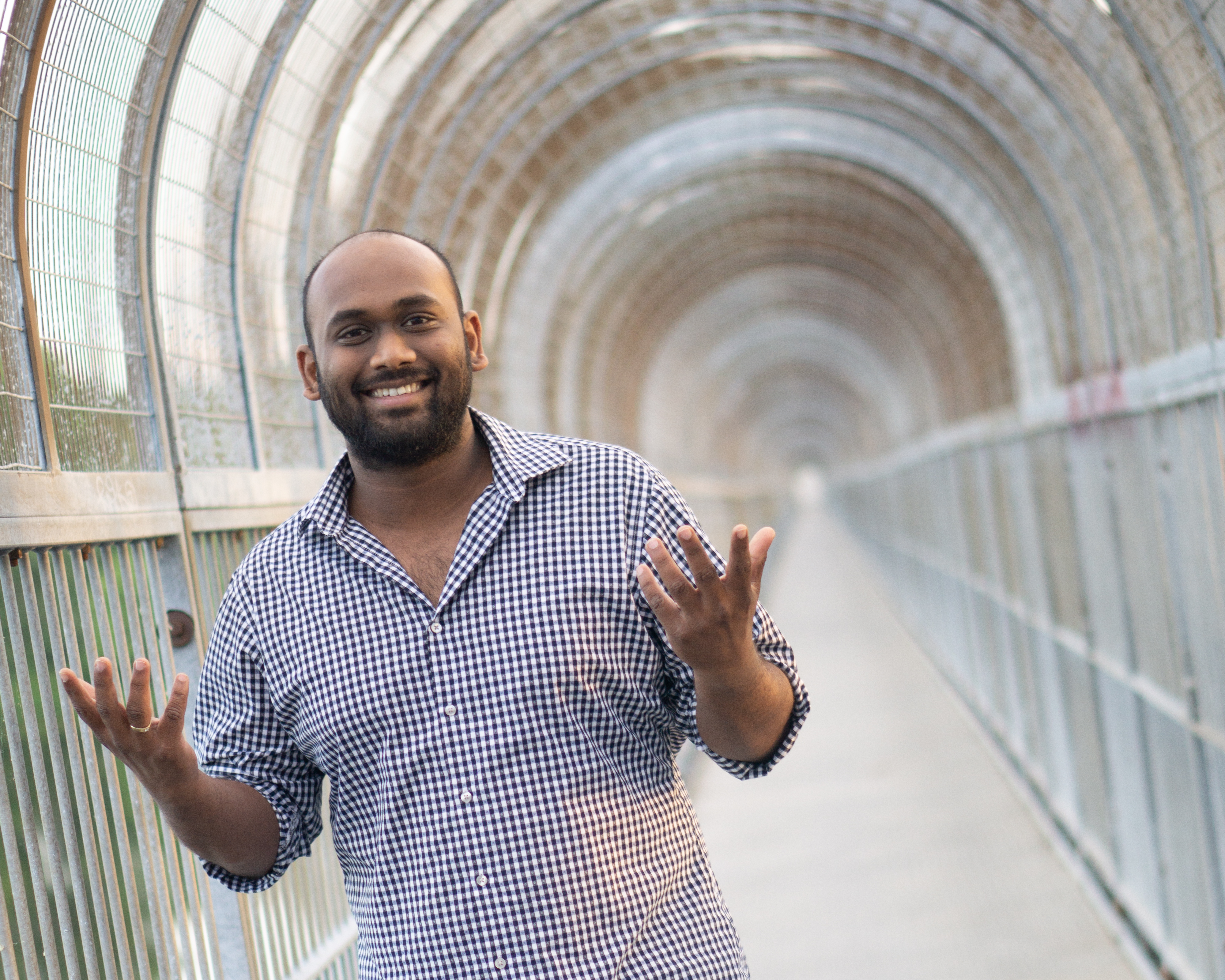 Interests
Love jeeps and slow driving, exploring new places.
Interested in photography - capturing candid expressions and crucial moments.
Like mixing philosophy, mythology, movies, cartoons, technology and everyday life.
Always up for discussion over a beer!
Philosophy
I am heavily inspired from the works of Napoleon Hill, Charles Bukowski, Tony Robbins, Simon Sinek, Gary Vaynerchuk. My philosophy can be summarized in these 5 quotes.
1 > 0 - Gary Vee
Invent yourself and then reinvent yourself - Charles Bukowski
People don't buy WHAT you do, they buy WHY you do it. - Simon Sinek
Learn the almost forgotten art of asking questions and then listening to their answers - Napoleon Hill
It is literally true that you can succeed best and quickest by helping others to succeed. - Napoleon Hill
Though our philosophy keep updating everyday, it is reflected in my work and life. Most of my blog-posts share detailed description of things I believe in.
Technical
I build highly scalable and robust websites. My work focuses mostly on writing API's and developing custom modules for Drupal. I love learning about all the aspects involved with developing websites, good with frontend, configuring servers and writing build scripts as well.
Click here for my resume
Contact
You can reach me at:
Facebook: bhar1red
LinkedIn: bhar1red
Github: bhar1red